Niki's Special Friends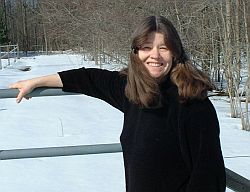 We all seek to find others who can enrich our lives. Niki was blessed to know a group of special people who empowered her and connected in very personal ways, differently for each.

The love and respect between Niki and those closest to her was a reflection of her own diversity. She was utterly devoted to those whom she loved, and her love was unconditional. She frequently told me how much she enjoyed giving to people who appreciated her gifts.

That is the purpose of this page: To give visualization and pay tribute to relationships deserving of recognition. There are others not shown here — you know who you are...